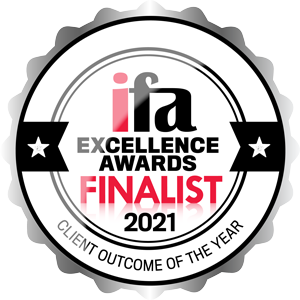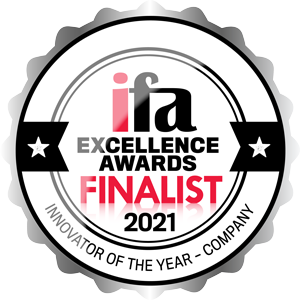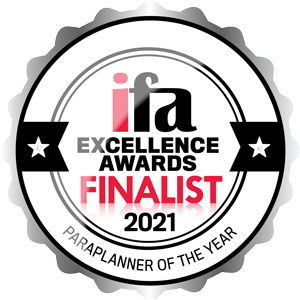 HPH Solutions is a financial planning and advisory service that celebrated 20 years in the industry in 2022. With locations in Perth, Mandurah and Geraldton, we seek to empower people to live Healthier, Happier and more Prosperous lives. We do this by helping clients to:
What our financial planning services do for you
Our financial planning services in Perth, Mandurah and Geraldton include:
What our clients say about our financial advice
We provide financial planning services to people from all walks of life in Perth, Mandurah and Geraldton. Our clients value us creating space to have meaningful conversations about their lives and finances. They enjoy the emotional benefits of being financially organised and value having an adviser they trust to talk to about what really matters to them. Click on the images below to hear from people just like you.
Perth financial planning testimonials
"As we get older we get more anxious. I'm anxious about my health and I'm anxious about the future of the world but I'm not anxious about my money. That's taken care of."
- Kim Horne, Former Executive Director of Alcoa Group
"When we were separating, splitting assets and all that kind of stuff, Michael was much more than a financial adviser, he was a confidante, a marriage counsellor to a certain degree, but more importantly, a trusted friend."
- Craig Buchanan, Former Creative Director of The Brand Agency
"I think the last meeting that we had with the guys I actually cried because I was so happy with how everything was going and so appreciative of everything that they had set up for us."
- Dr Fleur James, Veterinary Business Owner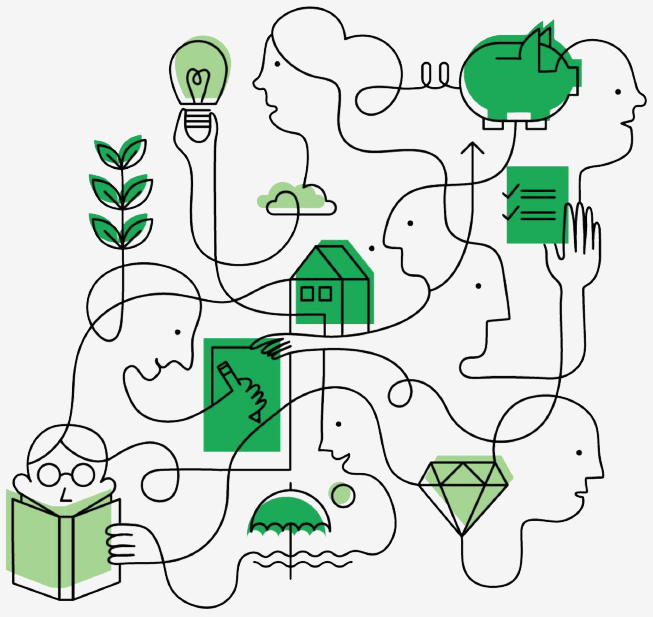 Award-winning Perth financial planners and advisors
Over the past 20 years, we have established ourselves as a trailblazing Perth financial planning firm, setting a high standard for comprehensive and client-centric financial planning services. Our team of dedicated and highly skilled financial advisors boasts extensive experience in all facets of financial planning and financial advice, from retirement planning and investment strategies to estate planning and risk management.
What truly sets HPH Solutions apart is our dedication to tailoring financial solutions to each client's unique circumstances and aspirations. Our client-first approach ensures that every financial plan is a personalised roadmap to financial success, built on trust, transparency, and a deep understanding of individual financial objectives.
By continually staying abreast of industry developments and trends, HPH Solutions remains at the forefront of financial planning in Perth, providing clients with innovative strategies and solutions that evolve with the ever-changing financial landscape. This commitment to excellence has earned us a reputation as one of Perth's leading financial planning firms, serving as a trusted partner in navigating the complexities of financial planning for clients across Western Australia.
Proudly independent Perth financial planners and financial advisors
Being an independent financial advisor in Perth means we operate without any affiliation or ties to specific financial institutions, products, or companies. Independent financial advisors and financial planners are not bound by contracts or incentives to promote or recommend certain financial products or services. We are free to offer impartial and objective financial advice that is in the best interests of our clients.
Here is what you can expect from our independent financial planners:
Unbiased advice: As we are not influenced by commissions or sales targets associated with specific financial products, our Perth financial planners can provide recommendations that truly align with our clients' financial goals and circumstances.
Access to a wide range of options: As independent Perth financial advisors, we have the flexibility to consider the full spectrum of financial products and services available in the market. We can source the most suitable financial planning options from various providers to meet our clients' needs.
Customised financial planning advice: Independent financial advisors can create customised financial plans that are tailored to each client's unique goals, risk tolerance, and financial situation rather than providing one-size-fits-all solutions.
Fee-for-service model: This ensures our interests are aligned with our client's financial planning objectives, as we are compensated for providing sound advice rather than selling products for commissions.
Transparency: As independent Perth financial advisors, we prioritise transparency in our fee structures, ensuring our financial planning clients are fully aware of how they are compensated and any potential conflicts of interest.
Being an independent financial advisor in Perth means offering objective, client-focused financial planning guidance that prioritises our clients' financial well-being and long-term success. Our independence means our Perth financial advisors are able to maintain a high level of integrity and trust in their relationships with our clients.
What does 'Financial advice for life' look like?
'Financial advice for life' is a values-based approach to financial planning. It is a holistic and ongoing process that focuses on both the practical and personal factors that enhance or hinder quality of life and financial satisfaction.
If you think this perspective is unique, you would be right. Rather than using net worth as the true picture of one's financial status, we take a more holistic approach to assessing 'true wealth'.
What does our financial planning process look like?
First our Perth financial planning professionals start by clarifying your values, priorities and aspirations. They then create financial planning strategies tailored to your specific situation and provide advice that will help you reach your objectives. Finally, they follow up regularly with you to ensure that the financial planning strategies created for you keep up with your lifestyle aspirations as they evolve.
It's not easy keeping up with ever-changing financial regulations and markets to ensure your financial life plan is optimised for your needs. Working with a qualified and professional financial planner takes away the stress, time investment and self-doubt that comes from figuring everything out yourself.
While the sheer act of having a financial plan gives you a sense of control, working with a financial life planning advisor will give you confidence in your plan. And it's that confidence that will allow you to sleep well at night.
Why choose HPH Solutions as your financial planners?
Our experienced financial planners put your interests first and focus on enhancing your sense of financial wellbeing and satisfaction.
With offices in Como, Mandurah and Geraldton, we provide the full suite of financial services and advice. Centred on assisting with money management and planning at every level, our award-winning team will help you reach your goals and feel more fulfilled and secure.
Experienced, independent Perth retirement planners
Effective retirement planning is essential for achieving financial security, maintaining your desired lifestyle, and enjoying a comfortable and fulfilling retirement. It allows you to plan for the financial challenges and uncertainties that may arise as you age and provides a roadmap for a more secure and worry-free retirement.
HPH Solutions is an experienced Perth retirement planning and advisory firm that helps provide clients with great :
Confidence - Knowing they can comfortably fund the lifestyle they desire and that they have enough cash on hand to live life the way they wish to
Security - Knowing that if unexpected events occur, they have the capacity to ride out those events without too much stress
Peace of mind - Knowing they have access to personalised and timely advice when the expected and unexpected occurs
Relationships - Knowing they have the time and mental energy to devote to the relationships that give them joy and their life meaning
Purpose - Knowing that even though they are not working in the traditional manner, they're contributing meaningfully to the world
Our Perth financial advisors and retirement planners can help you:
Plan for retirement
Transition to retirement
Live comfortably in retirement