Meet Our Dedicated Team
Our Financial Planning Advice Team has been independently recognised as among Perth's best financial planners, providing award-winning advice.
Rob Pyne
CERTIFIED FINANCIAL PLANNER®
I remember being referred to as "the shy one" growing up. Perhaps I was. Being the third of four boys, some might say it was a classic case of middle-child syndrome. In any case, it made growing up on a farm pretty much perfect – lots of space and a real sense of freedom. I loved it. I reckon Mum appreciated the space too, having four boys.
I finished school in the country then moved to the city and completed a degree in science but began to develop a strong interest in finance.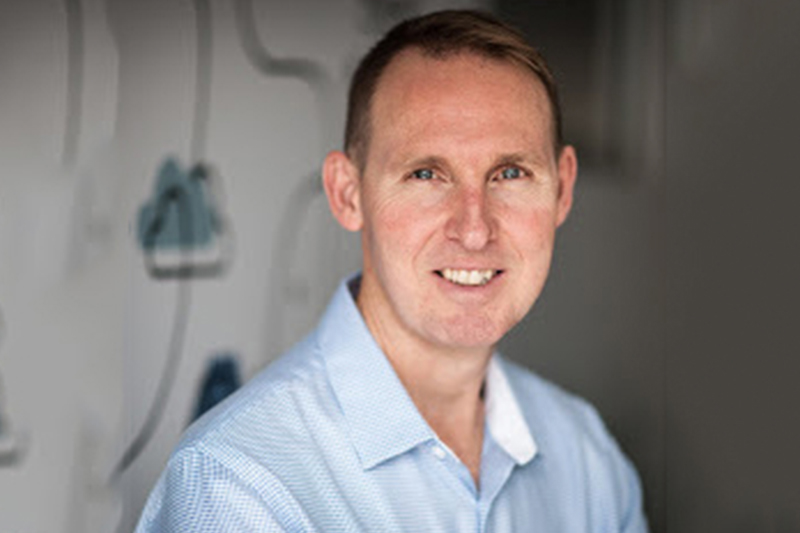 My first full-time job was in a Perth-based business that was pioneering a new administration service to support financial planners and their clients. It inspired me to complete post-graduate studies in financial planning. I wanted to learn more about how I could improve my own financial life and ultimately the lives of others. I learned that in essence, financial planning is about helping people to meet their life goals through the proper management of their money. Now, after more than 20 years of financial planning, I have since learned that some life goals are common to all of us and that money is just a tool to help achieve them.
Reflecting back on my childhood – the sense of freedom and space that I felt – I now know that money is just a means to that end. It is a passion and a privilege to help others in their journey.
Rob is a CERTIFIED FINANCIAL PLANNER® professional (CFP®) and has a Bachelor of Science and a Graduate Diploma in Financial Planning.
Rob was awarded the CERTIFIED FINANCIAL PLANNER® Professional Best Practice Award for WA in 2012 and has been recognised as a member of the "Masterclass for Financial Planning" in 2007, 2008 and 2009 as voted by The Australian Financial Review Smart Investor. Rob was also awarded the KPMG Prize for Superannuation and Funds Management with the Securities Institute of Australia in 1998. Rob is a member of the Financial Planning Association (FPA).
Rob is a Director of HPH Financial Planning Pty Ltd, AFS Licence No. 337755.
Michael Pyne
CERTIFIED FINANCIAL PLANNER®
Growing up on a farm as the youngest of four boys, we spent a lot of time together as a family as we were a ½ hour drive from the closest town and our school. This time spent together as a family helped shaped my view on how important family is and to this day, my definition of success relates to my relationships with family.
Growing up in a household with three older brothers led to the inevitable arguments that all siblings have. The resilience that this taught me was certainly needed in 2008 when I had recently joined HPH as a business partner and the GFC (Global Financial Crisis) hit. I had a wife and young daughter at home as well as business commitments to our clients and staff to get through this challenging time. It was at this stage that my resilience was tested but my faith in family paid off.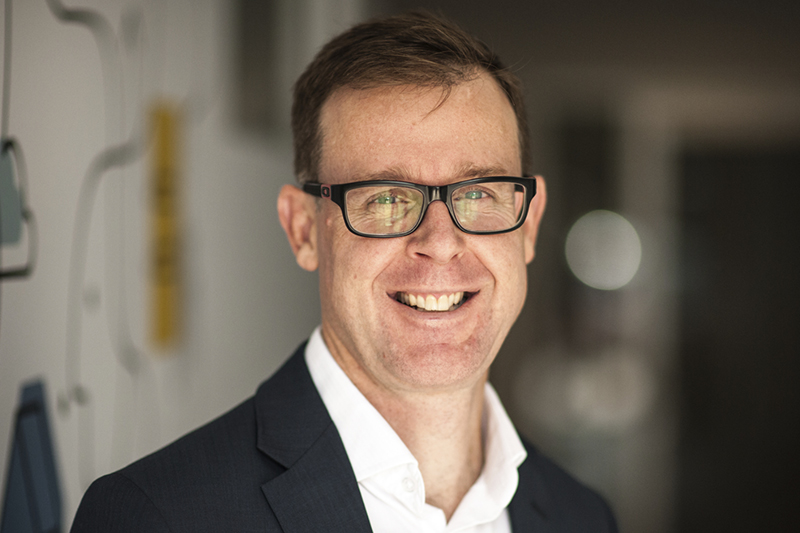 At the height of the global financial crisis, we had a business partner who wanted to follow his own path and go it alone. This was a time of great uncertainty for the business but over a period of six months, we negotiated his exit. During this time, we undertook a lot of soul searching but my brother and I committed to each other to work to get through the tough times in the hope that good times will follow. In the years that have followed, HPH has grown from 4 to 14 people and we continue to serve and support our wonderful clients, helping them on their life journey.
Michael is a CERTIFIED FINANCIAL PLANNER® professional (CFP®) and has a Bachelor of Commerce and a Graduate Diploma in Financial Planning. Michael was awarded the Marks & Sands prize for achieving first place in Western Australia in Risk Management & Estate Planning at the Securities Institute of Australia in 2004. Michael is a member of the Financial Planning Association (FPA)
Michael is a Director of HPH Financial Planning Pty Ltd, AFS Licence No. 337755.
Paul Burton
CERTIFIED FINANCIAL PLANNER®
I grew up on a farm, left home at an early age to go to boarding school, moved to the city after leaving school, then moved to Sydney for 12 months. During these early years, I learned some important lessons that have shaped my personal and professional life ever since. These are:
Treat others as you would like to be treated
Sacrifices are a part of life.
The harder you work the luckier you become
Life is always changing
Life isn't always fair and;
Control what you can control.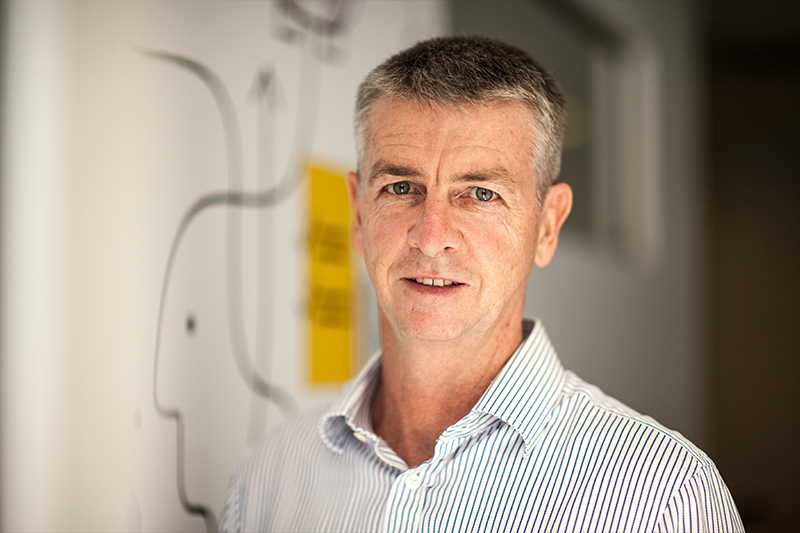 I commenced my working career in banking. It was while in a personal lending role with the bank that I got to see the results of some people receiving poor advice and/or making simple mistakes with their finances. This led me to complete studies in financial planning and move to the financial planning division of the bank. While this was great for my initial training and experience, as time went on I decided that I wanted to do more than the bank could offer.
After a lengthy discussion with my family and mentors, I realised that I wanted to work with people on an ongoing basis who wanted guidance to help them avoid wealth-destroying mistakes, which then allows them to focus on what is important to them and live a full and enjoyable life.
Once I had settled this in my mind, I needed to start or join a business more aligned with my values and philosophy. After meaningful discussions with the partners at HPH, I joined the team. It really was an easy decision to make.
Paul is a CERTIFIED FINANCIAL PLANNER® professional (CFP®) and has a Diploma in Financial Planning from FINSIA.Paul is a member of both the Financial Planning Association (FPA) and Self Managed Super fund Association.
Paul is a Director of HPH Financial Planning Pty Ltd, AFS License No. 337755.
Zacary Leeson
CERTIFIED FINANCIAL PLANNER®
It is fair to say that most people growing up don't long to be a financial planner. Growing up in the small town of Waroona, I hadn't even heard of the profession. My days were more concerned with friends, holidays and if I was ever going to be a famous AFL footballer. I wasn't by the way.
It was not until I reached the end of high school where I was confronted with the more serious questions from my folks: What are you going to do with your life? Do you have a plan? My parents had worked hard to raise me, and I had never gone without, but I had no answers for them. What I did know was that I liked sport and numbers, so why not complete a degree in Sports Science and Commerce to get the best of both worlds? What I did not account for was stumbling into a whole new one.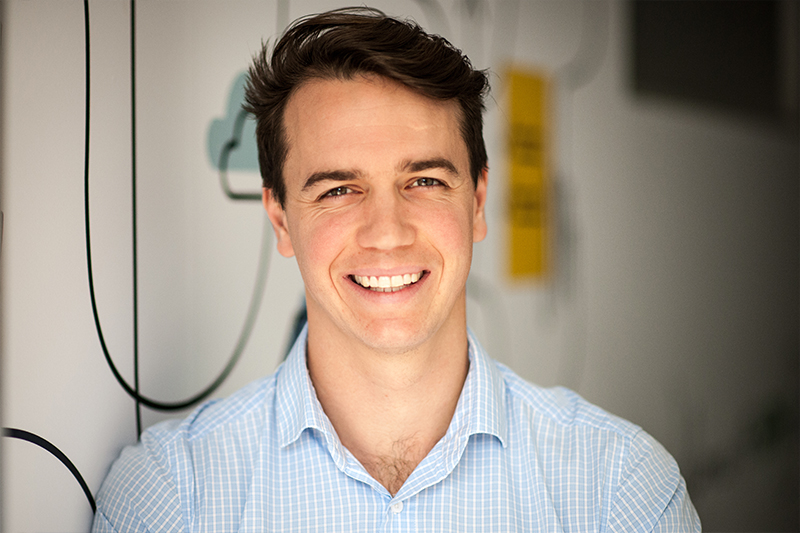 I could never have imagined meeting so many people from different cultures, who held different values and led different lifestyles. It was hard to comprehend how some people were spending their summers travelling Europe while others worked around the clock to make ends meet. During this time I developed such an appreciation for the value of money but also an understanding that everyone had their own path to follow. For me, I wanted security and the ability to provide for my future family and of course to retire at the age of 30.
I think this ultimate realisation is what drew me to financial planning, well that and a gentle nudge from my close friend and now colleague Rachel Blake. I consider myself very lucky and very privileged to work alongside like-minded passionate people who thrive on guiding people through their financial life. As for retiring at age 30… that may have been somewhat overzealous.
Zac is a CERTIFIED FINANCIAL PLANNER® professional (CFP®) and a member of the Financial Planning Association (FPA). Zac has a double Bachelor's degree in Commerce and Science and a Diploma of Financial Planning.
Zac is an employee Representative of HPH Financial Planning Pty Ltd, AFS Licence No. 337755.
Jeff Petrie
FINANCIAL PLANNER AFP®
I have always been interested in money.
As a kid I used to think of ways to set up new businesses to earn a few dollars to save for the future.
I had a variety of investments as a teen that helped me understand the concepts of investing and to learn of its importance, the good and the bad.
So it was a natural transition for me to move through banking into financial planning to help others understand these concepts as well.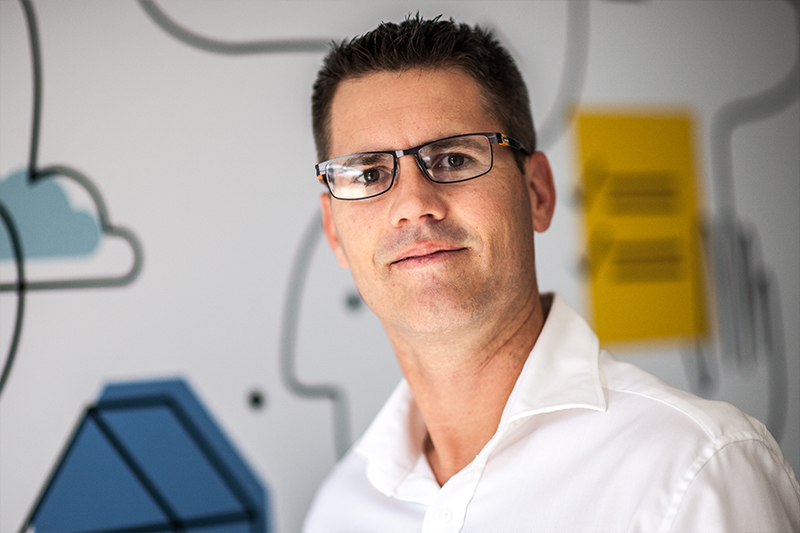 What I came to realise quickly was that financial planning isn't just about money. I got to see very well-off people that had more money than they could spend in 2 lifetimes still working or holding off doing what they wanted to do due to a fear of "not having enough". I also have seen many instances of people spending more than they earn on "stuff" which keeps them from spending time with their families or what they would prefer to be doing.
We all live busy lives. I see our job as helping people work out what is their ideal life and building the financial resources to enable this to be achieved or maintained.
Like most things that matter this isn't easy and there are lots of ways to journey to this point, but we can partner with you in this journey using our skills, helping you plan, track and adjust these plans, taking into consideration what "life" throws at us along the way to help you achieve your ideal.
Jeff holds an Advanced Diploma of Financial Services (Financial Planning) and is currently completing his Masters in Financial Planning. Jeff is also a member of the Financial Planning Association (FPA).
Jeff is an employee Representative of HPH Financial Planning Pty Ltd, AFS Licence No. 337755.
Greg McMeekin
At school working with numbers came more naturally than most other things I was learning about. That led to a natural interest in money and finances and it was no surprise to my parents when I entered the Finance Industry straight out of High School. Maybe my interest in numbers was born from my parents being battlers all their life, I'm not sure. I certainly wanted a more comfortable life.
While life has had its usual ups and downs, working in the industry has been positive for me. I have learned and experienced a lot along the way but more importantly, working in the industry allowed me to cross paths with my wonderful wife. Our journey since has included having and raising two fantastic children – now both adults making their own way in the world. Life's journey continues…..needless to say it includes more travel plans these days !
I enjoy working at HPH because I know we have a great team with the right culture. That's something hard to find in a corporate environment and why I returned to the fold for a second time. Together we can make a difference to others which is not to be taken for granted.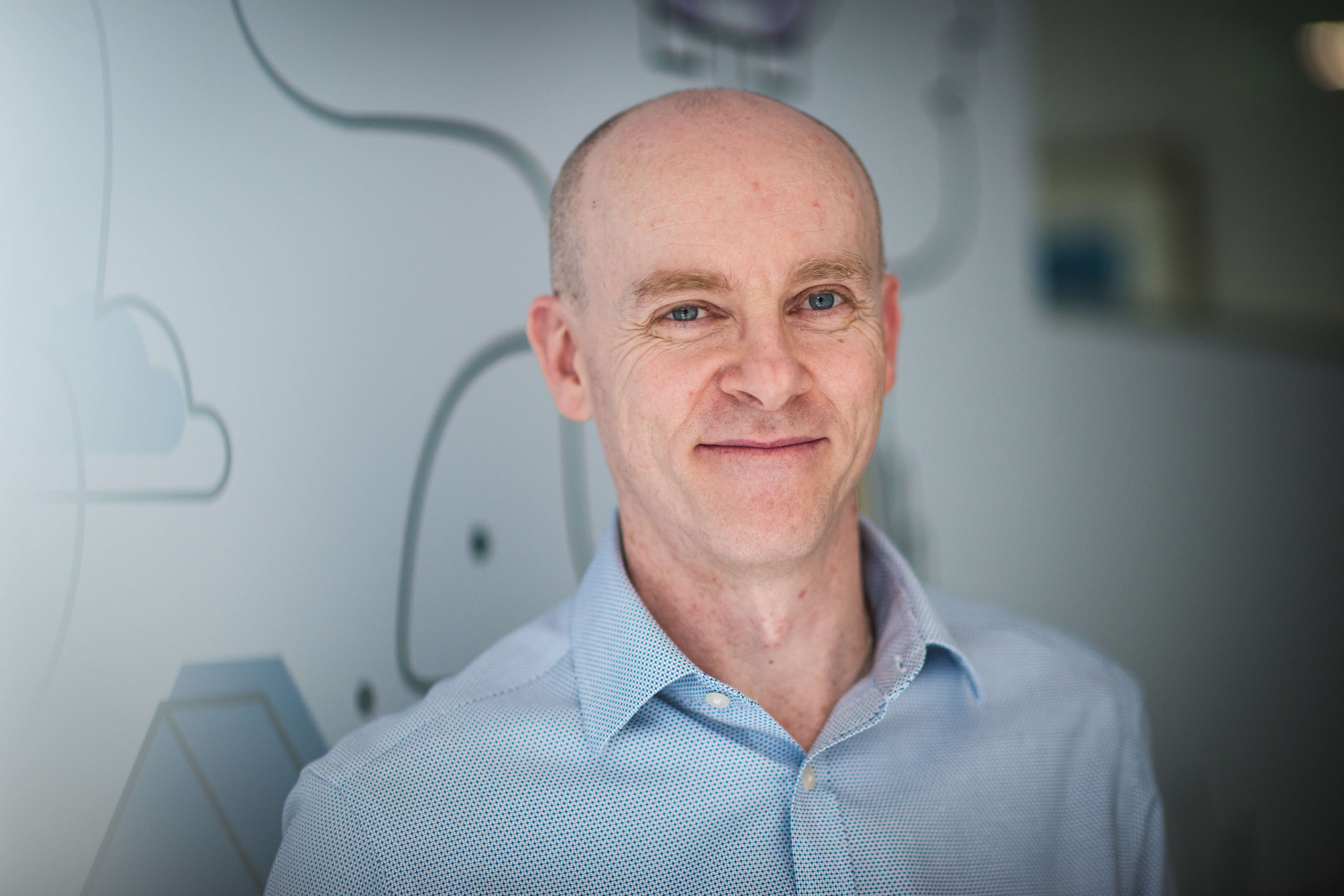 Rachel Blake
CERTIFIED FINANCIAL PLANNER®
I learnt a lot about carefully managing money following my move from New Zealand to Perth when I was 18.
No longer being able to access government support and student loans meant working full-time for a year before being able to return to university and finishing off my commerce degree at Curtin University.
It took constant focus and determination to be able to keep up grades at university and work enough hours to be able to save up for the next semester ahead.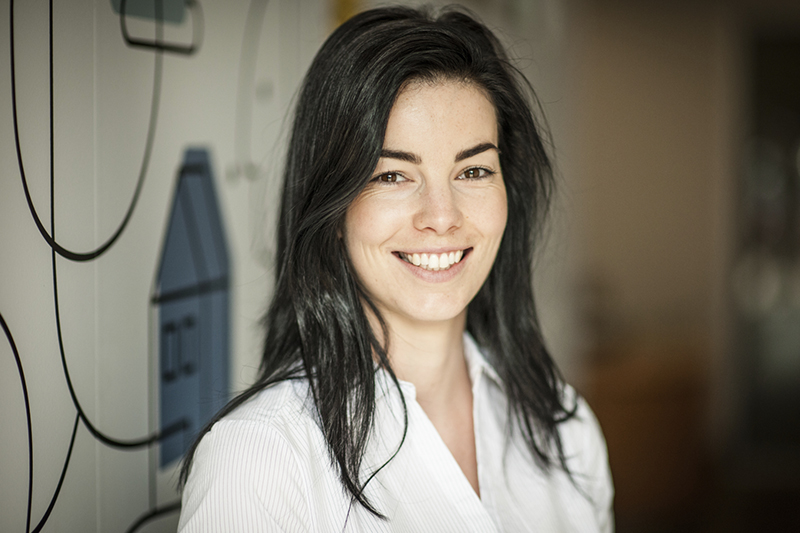 Whilst it was difficult at times, I am glad to be able to look back on the experience and feel a great sense of achievement that I managed to do it.
Plus, finishing a degree without a HECS debt was a real plus!
In the first half of my Commerce Degree during a guest lecture, there was a light bulb moment for me. A financial planner had come to share with us her experience of the work she was doing and what she found rewarding in the career.
She shared a story, where she had gone to the home of a recently widowed woman to help her sort through all their paperwork to try and get across the household finances which she knew nothing about, as her husband had always taken care of it.
This story really resonated with me, and reaffirmed the desire I have to want to help people.
Again, reflecting on putting myself through university, I want to be able to help others stay determined and achieve the things that they set out to achieve.
I feel lucky to have found a profession that focuses on this sort of work and especially lucky to be part of the team with an ethos around helping people get the most out of their finances and life.
Rachel Blake is a CERTIFIED FINANCIAL PLANNER® professional (CFP®) and member of the Financial Planning Association (FPA) and has a Bachelor of Commerce majoring in Financial Planning.
Rachel is an employee Representative of HPH Financial Planning Pty Ltd, AFS Licence No. 337755.
Thomas Sweeny
FINANCIAL ADVISER ASSOCIATE
Growing up I was always a why person – I learnt quite early on that it was important to not just accept information at face value and always try to question and understand things. Some would call me curious, I liked to call myself inquisitive…
Those around me always did the best they could to provide the appropriate answers to questions I raised, however money questions were never answered with a straight face, I remember responses along the lines of "money doesn't grow on trees" or "you'll understand better one day." I did my best to understand the complexities of money. All that I do remember is constantly seeing money as the cause of so many problems.
I remember the common question asked at family gatherings when I was quite young being "what's your favourite school subject" to which I would usually reply "maths"- it just made sense to me. As the years went on I began to enjoy working with numbers less and less and joked that when the alphabet was brought into the classroom my enjoyment for maths disappeared. Maths had lost its meaning and I couldn't see the value in trying to calculate a derivative for the sake of answering question 39c) of the third of ten chapters – I needed more meaning than "practice makes perfect".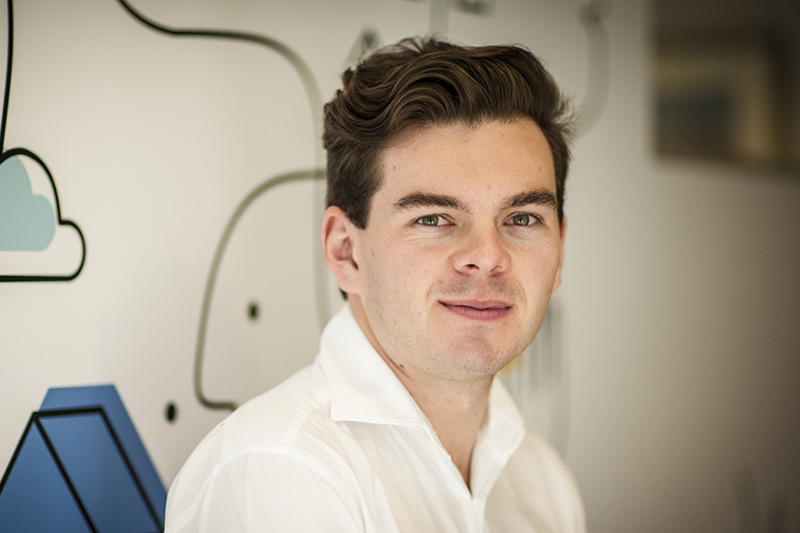 In high school, I fell in love with economics – this was the first time someone or something could explain financial markets to me, it was so intriguing, all the complexities and finally a way of using mathematics but with a purpose. Again, in my studies there was evidence of people making financial mistakes, whether it be fundamentals such as spending more than they earn and getting themselves into credit card debt or working a part time job and noticing all these people not interested in their superannuation from such a young age. Economics became my focus – it just made sense, there was someone for once talking about financial issues in a logical way that inspired me to follow the commerce pathway into university.
I was fortunate enough to be given the opportunity to spend my university years in an administration role in a small financial planning firm, grasping with the basics and learning both at work and at university. I also worked in both hospitality and retail roles during this time – making the most of semester breaks earning extra money where I could and enjoying connecting with customers on a more personal level.
Skip a few years and now I am fortunate enough to work with HPH Solutions where we help our clients along their journey to a better financial life. It's hard to explain why I enjoy what I do however I guess working with numbers with a purpose does make it more enjoyable than just to get to the end of a mathematics exercise book.
Jodie Wickham
FINANCIAL ADVISER ASSOCIATE
Growing up I had little purple piggy bank. Every dollar and cent I earned by doing extra chores or was lucky enough to find at the park or on the walkway went into that little piggy bank. It got to the point that I could tell you exactly what was in it, not by monetary value but by the dates the coins were made, how shiny they were, how many had 'special' markings and most importantly – how they had come to be in my piggy bank. I was very proud of my collection but when it came to spend some of it I often had trouble.
There was one instance where I really wanted to buy a 'Nintendo Gameboy' toy. This electronic beeping game would have no doubt driven my parents to distraction, but they allowed me to buy it on the condition I paid for it myself. So, I turned up to the store with my piggy bank ready to pick out my new game, but there was where I hit a roadblock. Since I knew all my coins, I knew the time and effort that went into earning every one of them. I didn't value a dollar over a 10c piece if it took me longer to earn the 10c piece than it did the dollar. They were achievements to me, records of my work.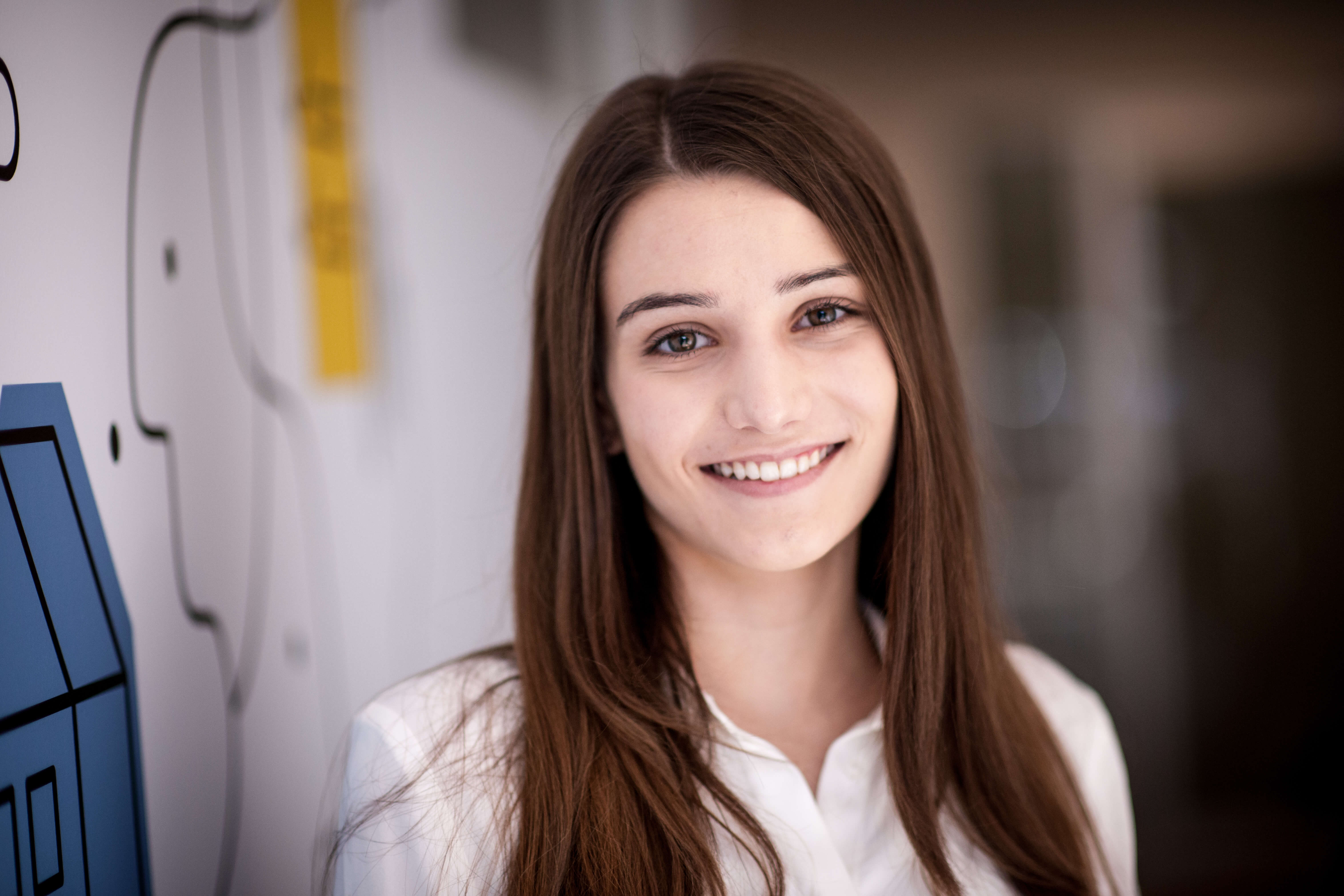 It was my sister who eventually convinced me that handing over the coins wouldn't lessen my achievements. That the hard work I put into collecting them wouldn't disappear and that there would remain a record in that little beeping toy.
Since then I haven't changed my opinion about hard work, I still believe that anything can be achieved if we work for it, and yes, I still have a piggy bank although mostly for parking meters. But I also know that some things don't always go to plan, and that our next step isn't always so clear and simple in the foggy mess that is our financial world. This is what drew me to financial planning. The idea that if I can help someone see through the fog and avoid financial potholes along the road, then I can help someone protect what they have worked so hard to achieve.
Jill Thomas
I started my career in 1980, just out of high school, joining one of the big four banks and learnt that customer service was everything –old school.
I progressed through the bank but unfortunately, there came a time in my career that I was Debt Collecting for this bank, in particular taking houses from clients that couldn't afford their mortgages. This didn't sit well with me and I subsequently resigned. Before long I was offered a six-week job as Rob Pyne's financial planning assistant. Soon after, I was permanent and when Rob started HPH Solutions in 2002, I was there from the beginning. I have never looked back.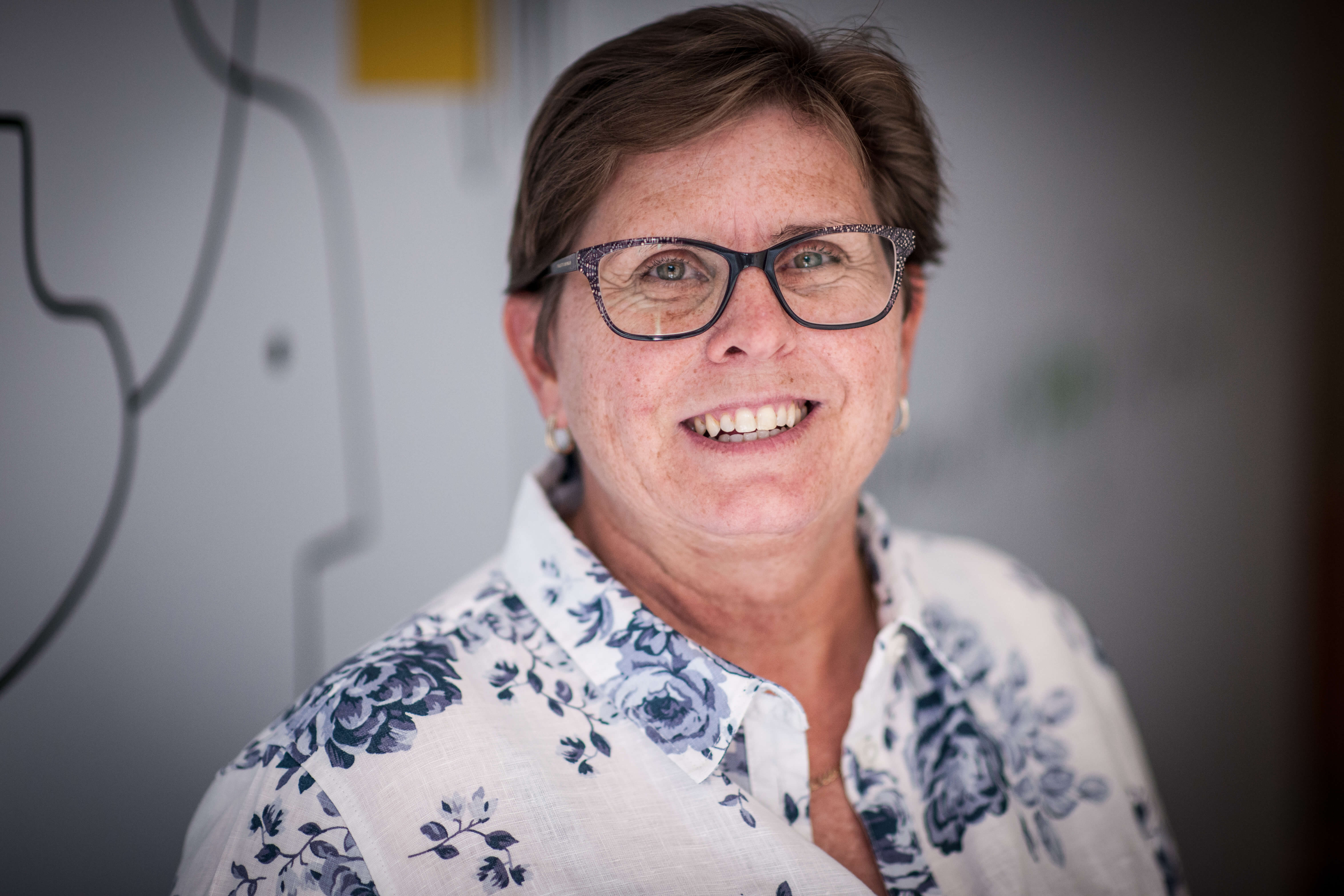 Tom Haliday
FINANCIAL ADVISER ASSOCIATE
Back when I was in high school, my dad had put me down the path of studying business through the school's accounting and finance course. My teacher there had instilled in me a love for the logic and numbers that came with the subject, and I decided to go to uni to expand on my knowledge and look for a career in the industry.
As I entered uni and my studies progressed, I became disenchanted with the prospect of competing for limited jobs with hundreds of other graduates for a tedious job with a stale corporate giant, and I felt unsatisfied at the prospect that my work would do nothing to help people in a meaningful way.
Thankfully, on a whim, I'd chosen to study financial planning with accounting and found myself one of the last handful of students in the state looking to enter the financial planning industry. Having a tutor who was a planner himself, being able to share his personal experiences and teach about what financial planning was really about rekindled my love for my studies, and I developed a drive to become a planner myself.
Now I find myself at HPH learning more than I ever have before, and I'm looking at a career where I can see the direct impact of my work, helping real people as they go down life's many paths.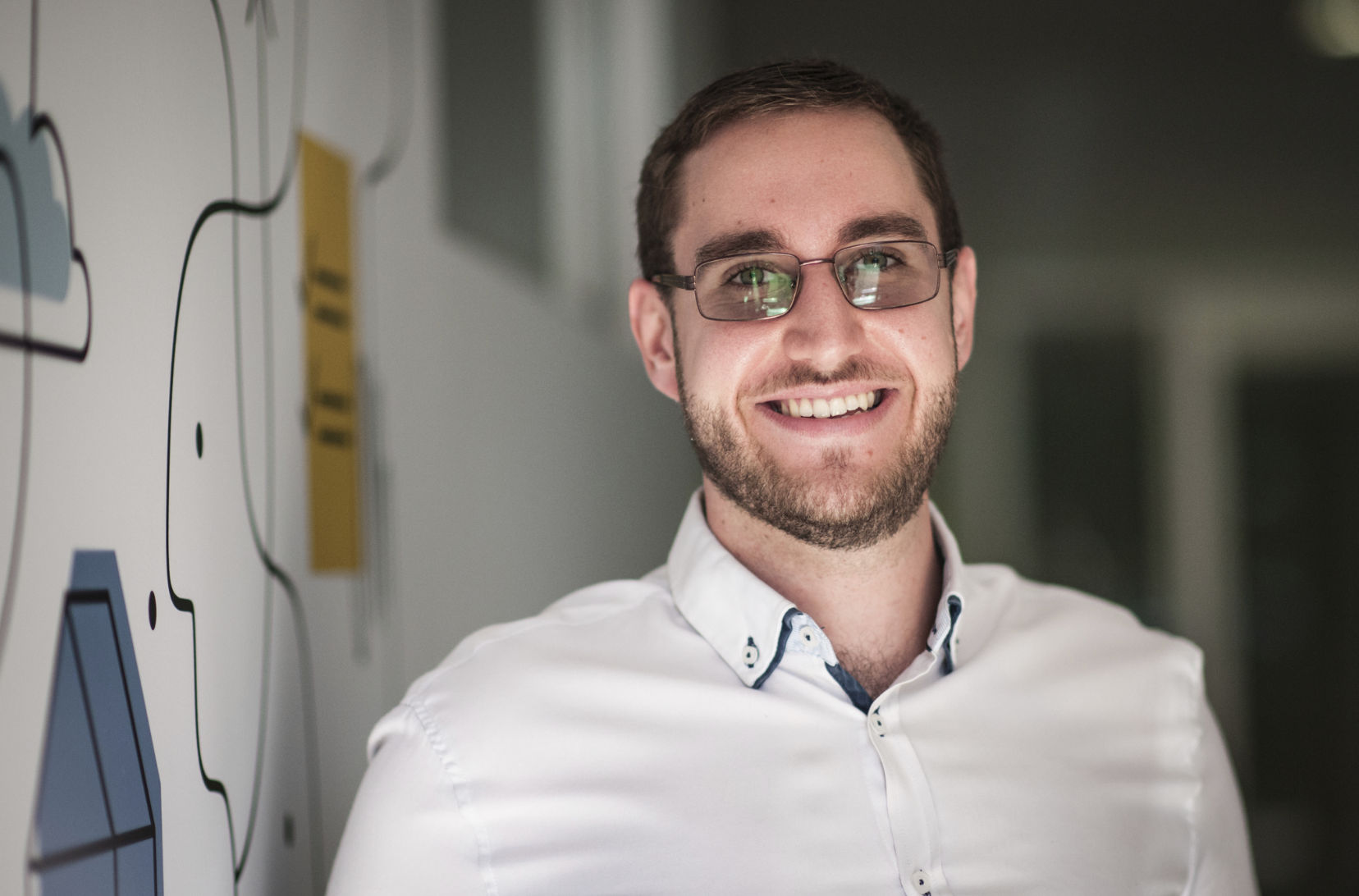 Emma Pyne
When I was a child I remember my Nan scrimping and saving to buy my mum a dishwasher to make her life easier. She was always working to give her children the things she never had herself. Becoming a parent has helped me understand this need to provide a better life for our future generations.
Working with a team who are always striving to make life better for their clients (and not just financially) is incredibly rewarding.  I know that the work we do, making a real difference in the lives of our clients and their families, would make my Nan proud.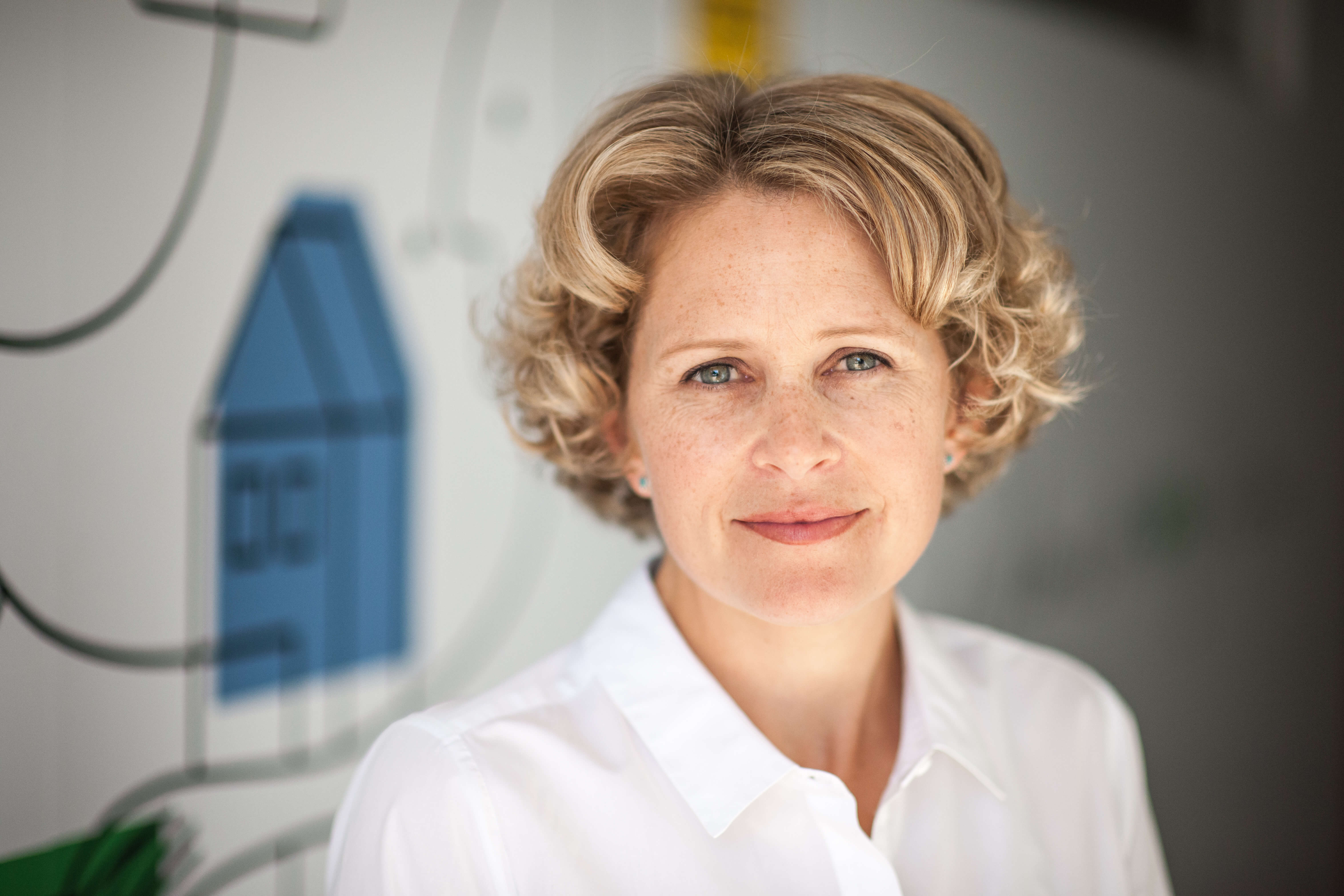 Kylie Rutherford
My siblings and I were brought up by our parents who valued family, helping others and being honest.
Helping others and being honest has always been important to me and joining the Finance Industry was another way to help others achieve their dreams.  Having worked in several Financial Planning roles, family was one thing that led to me joining HPH in 2016.
Being part of a business that puts family in the forefront and helps families change their lives for the better is very meaningful to me.
I want people to feel like they belong to our work family when they enter our doors and know we are here to help them.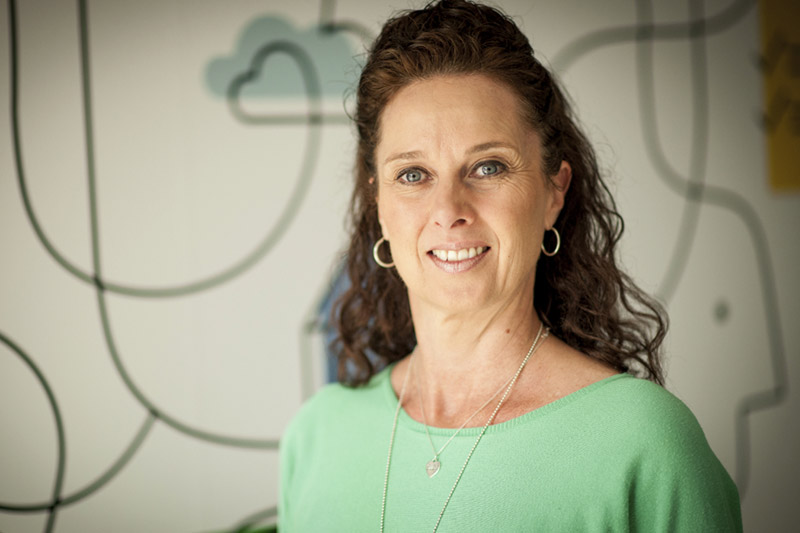 financial
life
planning
Financial Life Planning is a holistic process
that puts your interests first and focuses
on increasing your sense of financial
well-being and life satisfaction.

It sounds like a strange thing to say that your financial adviser would be talking to you about how you feel, about those sorts of emotional choices and decisions about where you're going to live and how happy you are in the place that you're living, but they're equally as interested in talking to us about that as they are about how good our super is going ..…"
Fleur and Kym Wilkinson


"When we were separating, splitting assets and all that kind of stuff, Michael was much more than a financial adviser, he was a confidante, a marriage counsellor to a certain degree, but more importantly, a trusted friend."
Craig Buchanan


"If somebody asked me about financial planning and they were considering it, I would without hesitation recommend HPH"
Philip and Kate Smith


"I think what great financial advice offers is peace of mind and particularly if you're the sort of person like me who'd rather be out sailing than in reading about the latest investment strategy, so it's great to know you've got someone who's across all that stuff and working on your behalf. It takes the worry out of it for you."
Penny Walsh


"I think the last meeting that we had with the guys I actually cried because I was so happy with how everything was going and so appreciative of everything that they had set up for us."
Dr Fleur Davey


"We were initially very cautious, but they were terrific because they listened first and offered suggestions second. They asked lots and lots and lots of questions about our lifestyle and our ambitions for the future and all those sorts of things and then subsequently came back and said here's a series of suggestions that we think might be of value to you and we appreciated that style."
Shaun and Lina Ridley


"If it wasn't for HPH, I think I'd still be worried about money"
Craig Buchanan