Financial Life Planning
Financial life planning is about forward-thinking. At HPH Solutions, our experienced financial planners put your interests first and focus on enhancing your sense of financial wellbeing and satisfaction. The future doesn't have to seem abstract or untouchable; get informed and take action to create the life you want with financial life planning.
What is Financial Life Planning?
A holistic and ongoing process, financial planning involves continuous preparation and action to strengthen your financial security. Essential for both financial stability and freedom, you can begin to build the life you want with smart, researched and strategic financial strategies. At HPH Solutions, our Perth professionals help you clarify your values, priorities and aspirations, guiding you with tailored strategies and advice to reach your objectives. Live a full life, accomplish your goals and create a financial safety net with clever financial life planning.
Why Choose A Financial Life Planning Advisor?
Life is unpredictable and complicated. But, financial regulations and markets can be even more of a headache. If you're beginning to create a financial life plan, it's important to select a financial adviser who understands what matters to you.
Learn more about the four things you should know about financial planning and how to get the most out of your experience.
1. Financial Life Planning is Not Psychotherapy

While financial life planning does involve examining how you use and manage your money – and may even change your approach to everyday financial decisions – it doesn't act as psychotherapy. Financial life planning involves understanding money, identifying values and creating strategies to achieve financial goals.

2. Life Coaching is Part of the Process

The financial life planning process is personal and often reflective. Throughout planning, you'll be required to identify values, goals and what matters to you. Similar to life coaching, a financial life planner will prompt you to consider the consequences of past and present decisions. At times, financial life planning will examine life challenges, milestones and transitions that impact your finances.

3. Do Some Research to Find a Trustworthy Financial Planner

In order to find the right financial life planner, you need to complete thorough research. Begin by looking for financial planners with formal qualifications and certifications, along with experience and expertise in financial life planning. Once you've narrowed down your contenders, seek out reviews and testimonials to learn more about real results and experiences.

4. Be Prepared to Answer Some Difficult Questions

Financial life planning involves exploring your values, choices, fears, goals and priorities. Delving deep, some people can find the experience overwhelming and confronting on a personal level. Life and money can both be turbulent, so a good financial life planner will help you set your finances up to support your values and desires.
Why Choose HPH Solutions for Financial Life Planning?
Based in Perth, HPH Solutions provides a suite of financial services and advice. Centred on assisting with money management and planning at every level, our team helps you reach your goals and feel more fulfilled and secure. Find out how we've helped our clients.
YOU MIGHT ALSO LIKE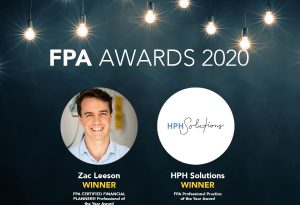 The FPA Awards are national financial planning awards designed to recognise members who deliver the highest standards of professional and trusted advice to Australian consumers.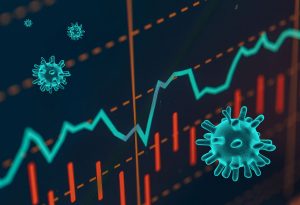 During share market movements such as we have seen over the past six weeks, we know the instinct to act rather than remain steadfast can be compelling.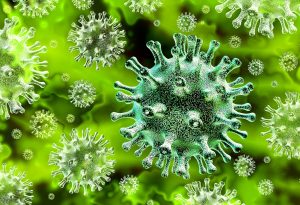 On 22 March the Prime Minister and Treasurer released details of a 2nd round of economic measures, designed to cushion Australians from the economic impact of COVID-19.