GREG POLGLASE - CERTIFIED FINANCIAL PLANNER®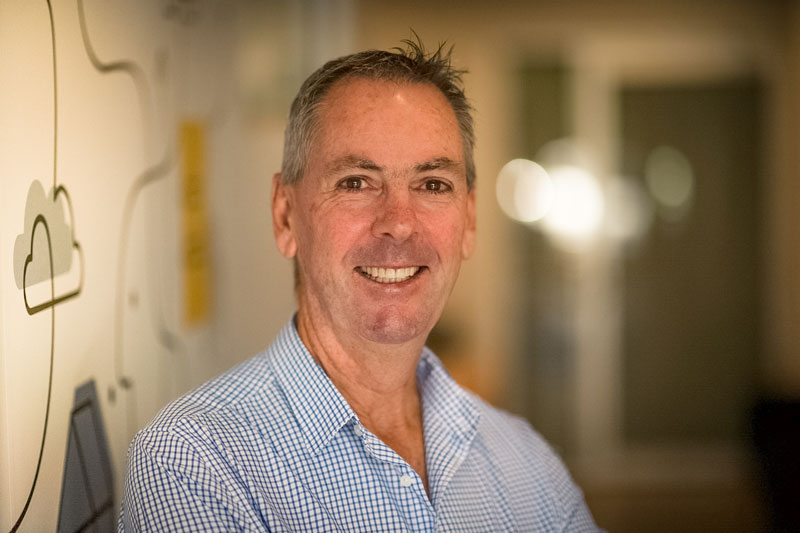 As the middle child of a five-child family, with parents who both worked full-time as teachers, I learned to be independent from a very young age. I remember working for Crystal Cool Drinks when I was 12, doing door-to-door sales to earn the pocket money I needed to buy the latest Status Quo and Suzi Quatro records. (OK, I admit it, I also joined the ABBA fan club.)
Like most boys growing up in metro Perth, I spent my youth playing Australian rules football in the winter and cricket in the summer. I wasn't great at school and the only subjects I really enjoyed were Phys Ed and Maths. (For some reason, I found Maths easy). By the time I reached Year 12, I was still very naive and had no clue about want I wanted to do. Lucky for me, my Dad got me a job with the Bank. I was saved!
There's a saying: "You're the same today as you'll be in five years except for two things: the people you meet and the books you read".
Lucky for me, I spent 17 years with NAB and met some truly wonderful people (including my wife). I had some great mentors early in my career to help me grow and mature into a professional person. I was able to work with clients of all different backgrounds and this provided me with valuable skills
In the prime of my banking career, I came across a book that I can recommend to anyone: Awaken the Giant Within by Tony Robbins. I guess it inspired an epiphany of sorts as it made me realise I wanted more – I wanted to make a difference. I left NAB to take up a new job inside an Accounting practice learning Financial Planning. I loved the financial planning role as it was an opportunity to use all my knowledge to help clients achieve their goals.
In 2003, Geoff Whitehorn and I formed Whitehorn Polglase Financial Advisers. We operated successfully for 15 years before Geoff sadly passed away after a battle with cancer. I continued with the business all the while knowing I needed to ensure our clients were supported well into the future. This saw us merge with HPH Solutions in February 2022.
The HPH team are very professional and have a 'client-first' approach – something that was a key for me to ensure that myself and my clients were part of a successful team.
My wife Janice and I have two wonderful boys who are making their own way in life. When I'm not looking after my clients, I'm a passionate Fremantle Dockers supporter. I also play a bit of golf, keep fit and love strumming the guitar. I keep practising so that I can be a rock star when I grow up!
—
Greg is a CERTIFIED FINANCIAL PLANNER® professional (CFP®) and has a Graduate Diploma in Financial Planning.
Greg is a representative of TFG Australia Pty Ltd, AFS Licence No. 337755.
Are we the right financial advisors for your specific needs?
You can call us directly on 08 9200 3123 to discuss.
Or you can tell us a bit more about yourself via this questionnaire and we can call you.