MICHAEL PYNE - CERTIFIED FINANCIAL PLANNER®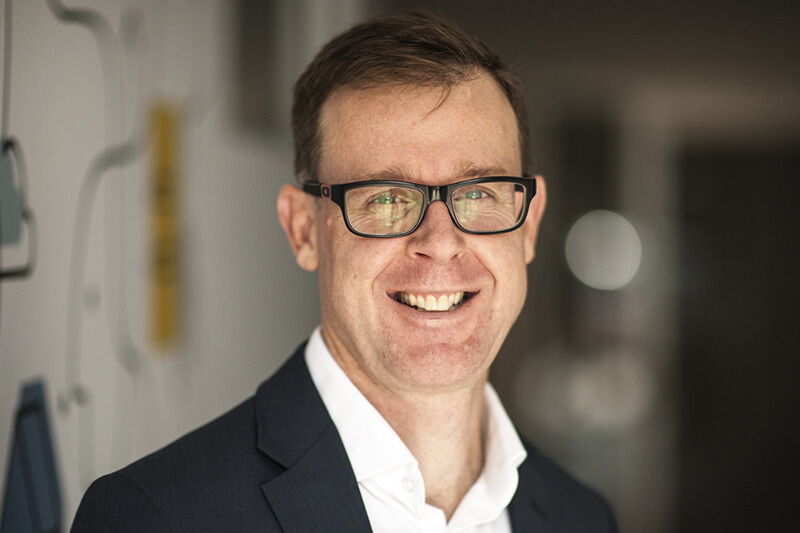 Growing up on a farm as the youngest of four boys, we spent a lot of time together as a family as we were a half-hour drive from the closest town and our school. This time spent together as a family helped shape my view of how important family is, and, to this day, my definition of success relates to my relationships with family.
Growing up in a household with three older brothers led to the inevitable arguments that all siblings have. The resilience that this taught me was certainly needed in 2008 when I had recently joined HPH as a business partner and the GFC (Global Financial Crisis) hit. I had a wife and young daughter at home, as well as business commitments to our clients and staff to get through this challenging time. It was at this stage that my resilience was tested, but my faith in family paid off.
At the height of the global financial crisis, we had a business partner who wanted to follow his own path and go it alone. This was a time of great uncertainty for the business, but over a period of six months, we negotiated his exit. During this time, we undertook a lot of soul-searching, but my brother and I committed to each other to work to get through the tough times in the hope that good times will follow. In the years that have followed, HPH has grown from 4 to more than 35 people and we continue to serve and support our wonderful clients, helping them on their life journey.
Michael is a CERTIFIED FINANCIAL PLANNER® professional (CFP®) and has a Bachelor of Commerce and a Graduate Diploma in Financial Planning. Michael is a member of the Financial Advice Association Australia (FAAA).
Michael is a Director and Representative of TFG Australia Pty Ltd, AFS Licence No. 337755.
Are we the right financial advisors for your specific needs?
You can call us directly on 08 9200 3123 to discuss.
Or you can tell us a bit more about yourself via this questionnaire and we can call you.