Scratching around for Christmas gift ideas for someone special? It's always hard to go past a good book. Here are nine favourites from our team to get you started with ideas.
1. Zac Leeson – Atomic Habits by James Clear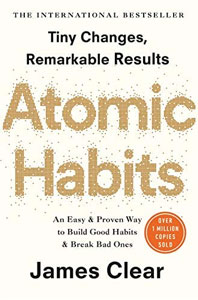 What it's about: James Clear claims 'habits are the compound interest of self-improvement' (a statement anyone who is financially savvy would appreciate). Atomic Habits shows you how you can transform your life with tiny changes in behaviour, starting now.
Why Zac recommends it: It will change your mindset from one of constant struggle to do the right things for your health, work, happiness etc. into a habit that you no longer think about.
2. Elaine Forrester – Who Moved My Cheese by Dr Spencer Johnson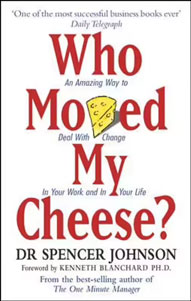 What it's about: If there is one constant in life, it's change. This book shows you how to anticipate change, adapt to it quickly, enjoy change when it happens and be ready to change quickly again … and again. When you're able to roll better with change you suffer less from stress and are more likely to enjoy success in your work and in life.
Why Elaine recommends it: It's a very short and sharp read about how/why we should address change in our lives and also look at things a bit differently.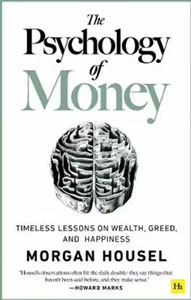 What it's about: Morgan Housel knows that doing well with money isn't necessarily about what you know. It's about how you behave. But behavior is hard to teach, even to really smart people. The Psychology of Money is Housel's attempt to show smart people the internal biases and thought patterns they might have that are leading to common behavioural mistakes with money. 
Why Rob recommends it: It highlights what things influence the way we think about money. The payoff being that when we know why we think things, and what sub-par money behaviours they lead to, we can make the appropriate behavioural adjustments.
4. Tom Haliday – Ego is the Enemy by Ryan Holiday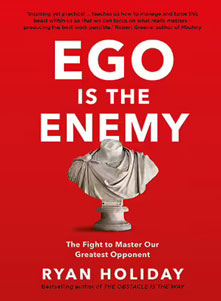 What it's about: The driving idea behind this book is that we can only create our best work when we identify, acknowledge and disarm the dangers of our ego. Humility and confidence are key to this and this book shows how to tip the scales in the right direction through powerful storytelling and examples from throughout the ages.
Why Tom recommends it: It does an excellent job of teaching the reader that our egos hold us back from achieving our full potential. Using a rich series of people throughout history as examples, it shows how keeping our egos under control makes us more resilient, and more able to learn and grow.
5. Nick Bordi – Give and Take by Adam Grant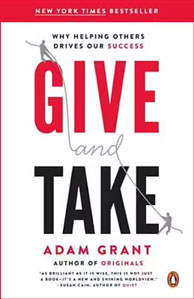 What it's about: Drawing on his research as a professor at Wharton Business School, Adam Grant shows that nice guys don't need to finish last. Giving can be done in a way that avoids you becoming a doormat and when done right, it has the power to transform not just individuals and groups, but entire organisations and communities.
Why Nick recommends it: I read this book shortly after I'd read Never Split the Difference, which was a great book but based on hostage negotiations (when collaboration and giving isn't an option). I liked Give and Take because there's often this idea in business that you need to be tough, always driving the hardest possible bargain and extracting as much as you can from your counterpart. I was interested in the way Adam Grant made an economic argument for giving rather than seeing every situation as zero-sum. He uses solid data to back up all of his ideas and he's also got a good haircut 🙂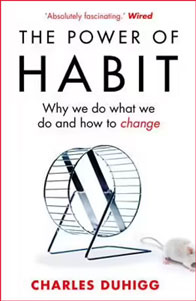 What it's about: This is the book that kicked off a worldwide obsession with the role habits play in our lives and how we can leverage their power to make it easier to do 'hard' things and achieve the personal transformations we all seek.
Why Kelly recommends it: I was most impressed by the way Duhigg was able to make some pretty dense research mentally palatable through powerful storytelling. I feel this is the original and best of all the 'habit books' – but also works beautifully in conjunction with them all too.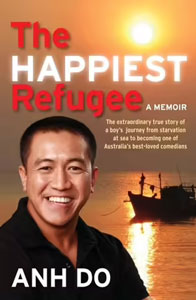 What it's about: When comedian and artist Ahn Do was five, his family fled war-torn Vietnam in an overcrowded boat that was attacked by pirates on the perilous sea crossing to Australia. Once in Australia, life was hard and full of sacrifices. Anh's memoir chronicles his journey from childhood to where he is today.
Why Elaine recommends it: Reading this book challenged my pre-conceptions of refugees trying to enter Australia by boat. It's an uplifting and inspiring read of the journey that brought Ahn Do's family to Australia and shaped the person he is.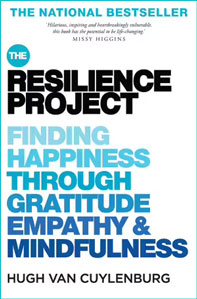 What it's about: While volunteering in northern India, teacher Hugh van Cuylenburg had a life-changing realisation: despite the underprivileged community the children were from, they were remarkably positive. By contrast, back in Australia Hugh could see many people found it hard to be happy, or suffered from mental illnesses such as depression and anxiety. How was it that young people he knew at home, who had food, shelter, friends and a loving family, struggled with their mental health, while the kids in India seemed so contented and resilient? This book shares what he discovered.
Why Rob recommends it: The key takeaway for me was the acronym G.E.M. which is easy to remember and life-changing if practised: Gratitude, Empathy, Mindfulness.
9. Michael Pyne – The Dry by Jane Harper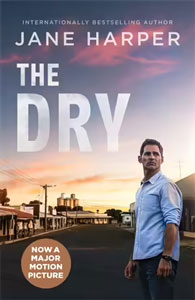 What it's about: Tensions in the farming community, already high due to a two-year spell of no rain, become unbearable when three members of a family are discovered shot to death on their property. Everyone assumes the father committed suicide after slaughtering his wife and six-year-old son. When Federal Police investigator Aaron Falk returns to his hometown for the funerals, he is unwillingly drawn into an investigation where nothing is as it seems.
Why Michael recommends it: This is a great Australian fiction novel. A perfect holiday page-turning read.